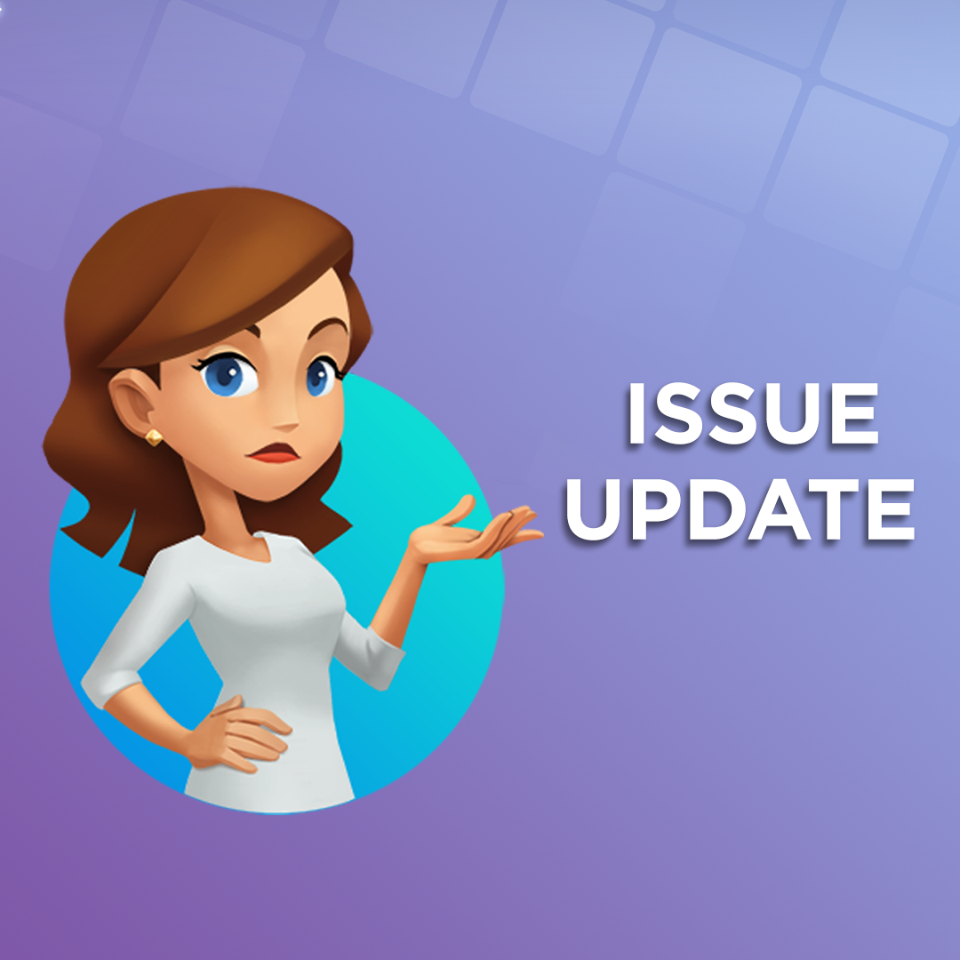 Many reported issues will get resolved relatively quickly, but sometimes it can take a bit longer to get to the bottom of a technical issue or bug.
Here is where you can find a list of issues currently being investigated by our developers. This list will be updated regularly, and issues will be added and removed as they are discovered and resolved.
To report an issue or bug that you do not see listed here, please submit an in-app support ticket and let our team know.
Last Updated: Jan 31, 2023
General crashing issue:
Issue Description: App stops responding and closes suddenly
Issue status: We're aware of the issue and are currently investigating. Please check back here for updates.
Cards packs showing a white screen or an error message:
Issue Description: When a player tries to open a card pack they see a white screen or an error message.
Issue status: We have a fix an it will be out very soon
Update Puzzle Path: Future Puzzle Path events will not be as frequent as they have previously been. We will announce the next event in our Community Channels and FAQs. Thanks for your continued support and understanding
Unable to Claim Inbox Rewards
Issue Description: Player can't see or claim the rewards in their inbox.
Issue Status: Fixed! Update to latest version
Arena - Gems are used to pay re-entry cost even if tickets are available
Issue Description: Some players can't use Tickets to access an Arena event, but they have to use Gems.
Issue Status: Investigating